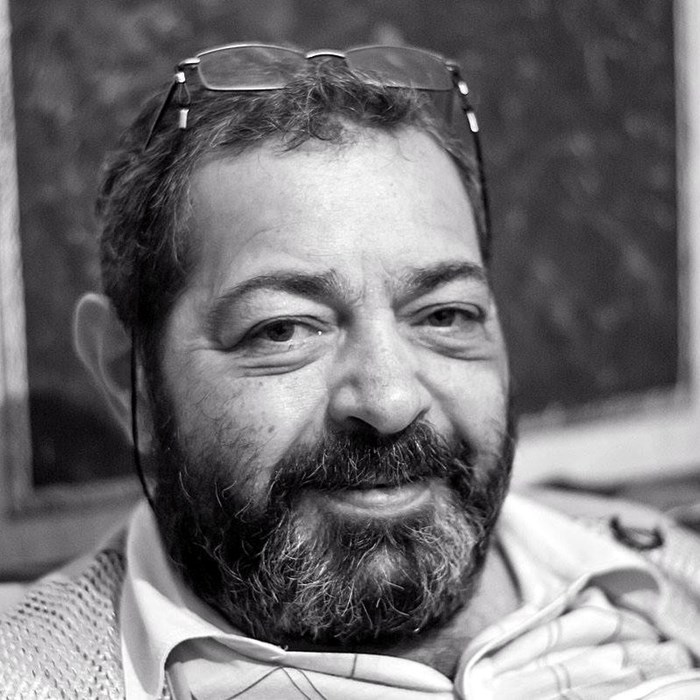 Harutyun Alberti Tadevosyan
Self-taught in photography, Harutyun Tadevosyan applied his skills mainly in street photography. The photographer's interest in the medium was born at the age of ten when he received a 'Smena' camera as a birthday present. After graduating from the Department of Economics at the Yerevan State University in 1979, Tadevosyan worked in the light industrial sector and engaged with photography mainly as a hobby. Since the end of the 1980s, Tadevosyan has regularly published his photographs in the newspapers such as Andradardz, Munetik, Komsomolets and was briefly a correspondent of Azatamart and Yerkir dailies.
Tadevosyan's best works are black-and-white documentary shots that represent fleeting and subtle impressions of urban life, its spaces and textures. In these images, the photographer records that which usually remains unnoticed in our field of view. Capturing situations where the everyday becomes strange and mysterious, these images generate internal philosophical tensions between present and absent phenomena.
1) For biographical details, see Vahan Kochar, Hay Lusankarichner [Armenian Photographers, in Armenian], self-published, Yerevan, 2007, p.167
Nationality
Armenian
Region
USSR, Armenia, ArmSSR
City
Yerevan
Activity
artistic, documentary, photo correspondent
Media
analogue photography, digital photography
Bibliography
Vahan Kochar, Hay Lusankarichner [Armenian Photographers, in Armenian], self-published, Yerevan, 2007, p.167