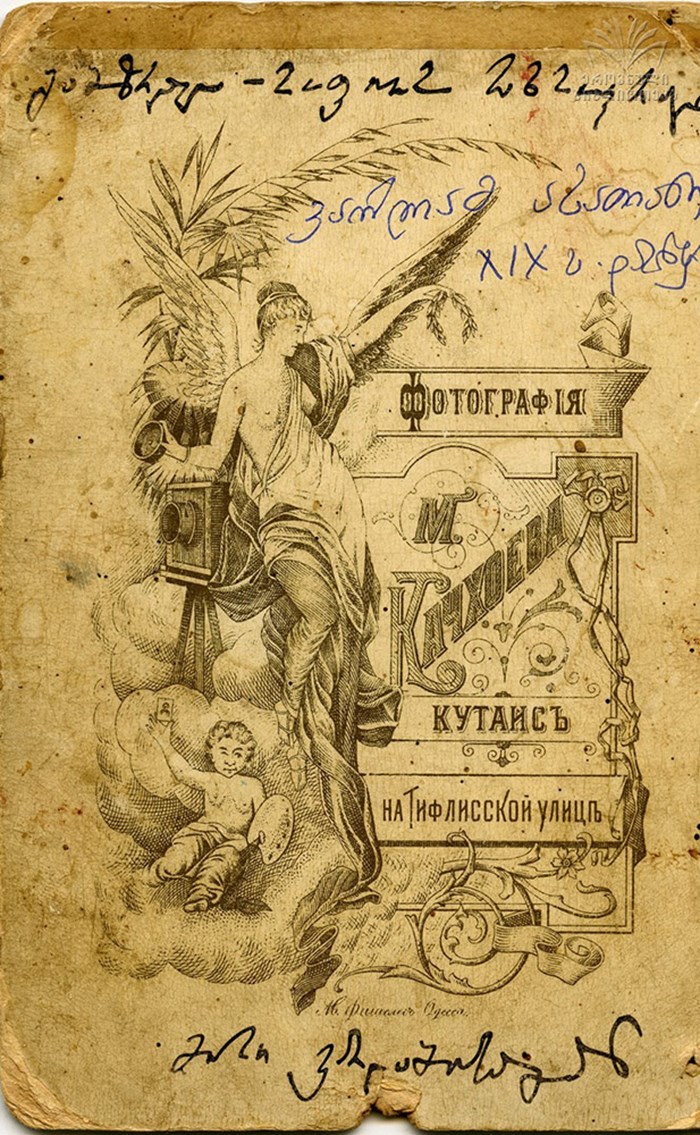 Melkon Kadjkhoev (Kadjkhoyan)
Melkon Kadjkhoyev, began his career in Kutaisi, working in collaboration with a Russian photographer named M. Mikhailov. Their joint venture was located on Tifliskaya street in the center of Georgia's third largest city. During this first phase of practice, Kadjkhoyev presented himself with the Russified surname Kachukhov. After separating from Mikhailov sometime in the late 1890s, the photographer continued to work independently until the 1910s. 
Kadjkhoev's quite luxuriously decked studio specialized only in portraiture. His clients were mainly representatives of local wealthy and aristocratic families who appeared on their photographs either in their best national costumes or the latest fashions from Europe. The photographer flattered his customers' desires for respectability by showing them in a stately and haughty manner, but with bland and frozen expressions. Other biographical details regarding Kaghkhoev's biography have not been found.
Nationality
Armenian
Region
Russian Empire, Georgia
City
Kutaisi
Studio
Fotografiya M. Kadjkhoeva
Activity
studio
Media
analogue photography
Collections
National Library of Georgia, Tbilisi
Other images by this author