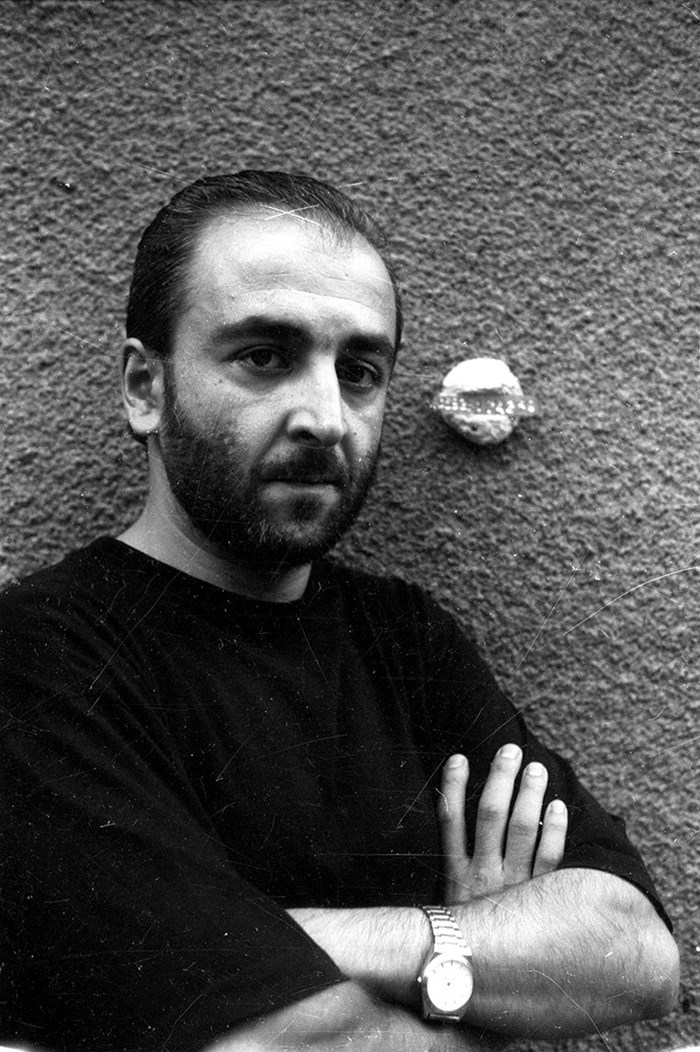 German Avagyan's work was shaped by the turbulent political and cultural period in which he first appeared on the scene as a freelance photographer. With a restless background that saw him move from his birthplace in Georgia, to Germany then to Belarus and finally Armenia and the USA, Avagyan is attracted to subjects that sharply delineate themselves against the chaos of reality.
Although he received an education as an engineer, Avagyan has concentrated on photography from his mid 20s. He corresponded as a photojournalist with the more politically and culturally forward looking publications in Armenia, such as the 'Garoun' monthly. His early work is noticeably experimental and boldly expressionist, markedly influenced by Czech and Russian art photography and also the work of the Armenian avant-garde artists who were part of his milieu at the end of the 1980s.
By the mid 1990s, Avagyan turned his attention almost solely to reportage. Documenting the harsh conditions of the outcasts of Armenian society – blind children, victims of war, mental patients, prisoners and homeless – the photographer brought to light the unseemly and ignored aspects of life in Armenia. The visceral edginess of these images (achieved by using high-contrast fast black and white film and wide-angle lens) owes something to the strand of expressive documentary photography by the likes of Larry Towell and Robert Frank. His harshly realistic series, such as 'Mental health', 'Lethal toys' and 'Stolen childhood', have appeared not only on the page of local press but were also used by international agencies like CNN.
Ultimately, Avagyan believes in the social relevance and responsibility of photography as an objective mediator of truth. Raising awareness through his unflinching images, the photographer has said that he 'wants to (forcefully) open the eyes of Armenian society… and I will do it.'[i] His efforts have been internationally recognised and Avagyan is the first Armenian photographer to have received (in 2002) the prestigious '50 Crows' award from the International Fund of Documentary Photography. He is currently based in Armenia and continues to divide his time between documentary reportage and experimental projects such as the 2015 'Visual Poetry' series.
[i] Interview with German Avagyan, 2002. The interview appeared on the now defunct site www.leonids.ru
Nationality
Armenian
Region
USA, USSR, Armenia, ArmSSR, Georgian SSR
City
Tsulukidze, Georgia (b), Yerevan, Los Angeles
Activity
artistic, documentary, photo correspondent
Media
analogue photography, digital photography, photobook
Bibliography
Avagyan German. Visual Poetry, self-published, Yerevan, 2015
Kochar, Vahan. Hay lusankarichner, self-published, Yerevan, 2007, p80  
Exhibitions
1992: Karabagh 92, group show, National History Museum of Armenia, Yerevan 
1994: A city of familiar faces, Yerevan 
1998: By the way, solo show, Yerevan 
2015: Visual poetry, solo show, Navarar restaurant, Yerevan 

Collections
Lusadaran Armenian Photography Foundation, Yerevan
Other images by this author